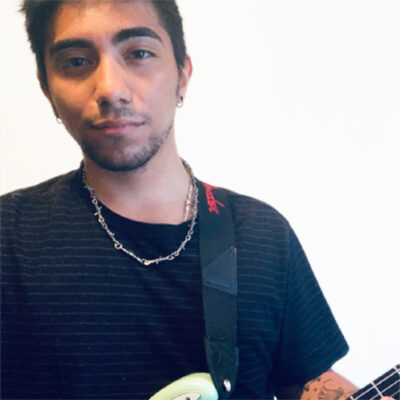 Alexis Aguilar
Program Operations Assistant
Alexis originally began his musical journey as a Music Will student back in 2011. Shortly after completing high school, Alexis returned to Music Will in 2018 as an intern for the summer. Now he is officially part of the team with the drive and enthusiasm to have Music Wills spark the hearts of others; the same way his heart was.
Alexis is a multi-instrumentalist that values the art in music. He devotes his time producing music, playing in live shows with numerous bands, and teaching private music lessons.
Alexis is currently in the process of completing a Bachelor of Arts in music performance at Ramapo College Of New Jersey. When Alexis is not at work at Music Will, he is gaming, practicing his instruments, producing new musical projects or spending time with family and friends.
"Music has changed my life in so many ways that I have to share it with the world!"