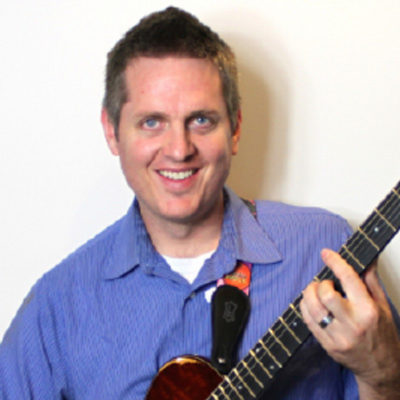 Bryan Powell, DMA
Director, Higher Education
Dr. Bryan Powell leads higher education initiatives for Music Will. He is an Assistant Professor of Music Education and Music Technology at Montclair State University where teaches classes in music technology, guitar, and popular music. Bryan formerly served as the Director of Programs for Amp Up NYC, a partnership between Berklee College of Music and Music Will. Bryan is a musician and music educator who worked as a public school music teacher for the New York City Department of Education. Bryan is the Executive Director of the Association for Popular Music Education and currently serves as the Chair of the NAfME Popular Music Education SRIG.
Bryan is a widely published researcher and author. He is the founding editor of the Journal of Popular Music Education and editor of the Bloomsbury Handbook of Popular Music Education. Bryan is the author of Popular Music Pedagogies: A Practical Guide for Music Teachers (Routledge), and a co-author of The Music Learning Profiles Project: Let's Take This Outside (Routledge). He has published several articles in peer-reviewed journals including; International Journal of Music Education; Journal of Music Teacher Education; International Journal of Community Music; Journal of Music, Technology and Education; Update: Applications of Research to Music Education; Visions of Research in Music Education; @IASPM Journal; Education 3-13; Music Educators Journal; and Action Critique and Theory in Music Education. He also has authored multiple chapters in Oxford and Routledge Research Handbooks.
Bryan has a Bachelor of Music degree from Pepperdine University, a Masters degree in Teaching from Chapman University, and a Doctor of Musical Arts degree from Boston University.