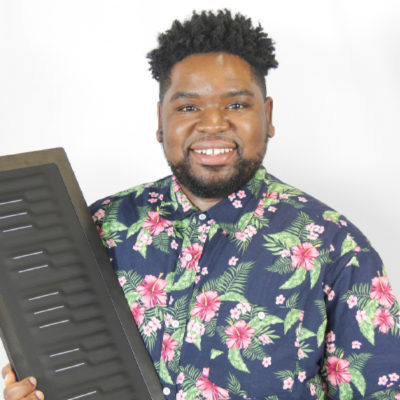 Clayton McIntyre
Coordinator, Content Production
Clayton is a Music Will alumnus (2003) and an avid music lover who joined the organization as a Teaching and Learning Assistant in May 2019. He helps the Teaching and Learning team provide ongoing support for our teachers and students nationwide.
Clayton is a multi-instrumentalist who, throughout his musical journey, served as a Minister of Music, a Musical Director, and a producer. Clayton has contributed to the projects of major industry artists including OMI, Popcaan, and others. He is the Co-Founder of Sworn Creative Solutions, a songwriting and production company. Clayton is also the bassist and background vocalist for an eclectic New Jersey-based band that blurs the genre lines of funk, R&B, hip-hop, and rock.
Clayton holds a Bachelor of Arts in public and nonprofit administration with a minor in music from Rutgers University. In his free time, he enjoys spending quality time with his family. His wife and son are foundational to his zeal, and he values the vital role they play in his success.