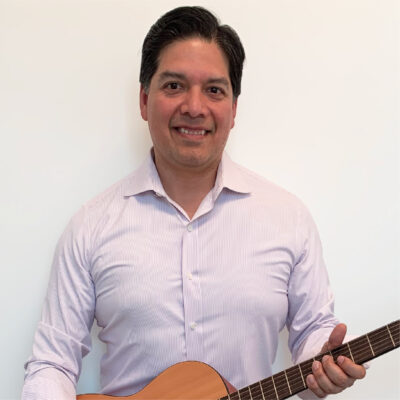 Will Robalino
Chief Financial & Administrative Officer
Throughout his career, Will has dedicated his efforts to achieving greater equality, inclusion, and sustainability, utilizing his education and experience in finance, accounting, and leadership. Will is one of the newest band members at Music Will, serving as the CFO. Prior to Music Will, William spent the last three years leveraging his technical and leadership skills for mission-based organizations that have a focus in education and diversity.
William also participates in philanthropy that is focused on career growth for people of color and serves on the board of Achievement First, a tri-state charter school institution which provides a quality education in over 40 schools, in mostly underserved communities. He led the Association of Latinos Professionals for America NY chapter as their President from 2011 to 2015. During his time on the executive board, the chapter grew from 1,200 members to over 3,300 members, tripled the number of corporate partners and professional development programs. Will has also served on the boards of the National Association of Black Accountants, Latinas in Business, St. Peter's Prep and Womensphere. He is also an active member of Sponsors for Education Opportunity and frequently mentors Career Program students during the summer.
Will earned his B.S. in Public Accounting from Pace University and an M.B.A. from New York University's Stern Business School. He started his career at JPMorgan in their Accounting Management Training Program. Will then joined Lehman Brothers and spent 4 of his 10 years in their Tokyo, Japan office. After Lehman Brothers, Will joined UBS where he supported the Rates and Commodities businesses as their controller in the Americas, earning his six-sigma green belt while leading numerous efficiency and regulatory projects. He left UBS when he was presented with a great opportunity to lead a new division at BNY Mellon as their CFO of the investment banking division and then went on to develop Prudential's annuities business Resolution Plan as part of the Dodd Frank regulatory requirements.
Growing up in an underserved area of Jersey City, New Jersey, Will had a teacher in middle school, Mr. G, who encouraged him to learn piano. Will's family could not afford a piano or keyboards for him to practice at home, so Will diligently practiced after school with Mr. G. to develop his skills. Mr. G also encouraged Will to apply to St. Peter's Prep for his high school education, to which Will did and was accepted. Will credits his education and career success to Mr. G who presented him with opportunities he never knew existed. Mr. G passed away when Will was in high school. In Mr. G's memory, Will continues to give back to young people as they navigate their education and careers in hopes that he can make an impact on them, as Mr. G did for him.
Will lives in Princeton, New Jersey and enjoys spending time with his daughter, a freshman in college, his son, a freshman in high school, his partner, Julie and their two dogs.