Music Will runs the largest nonprofit music program in the US public school system. Our teachers currently serve over 500,000 students in more than 600 cities and towns across the country.
We believe music education changes lives, but only those of the students it reaches.
We help schools build music programs that are as diverse as the students they serve –  programs that are innovative, inclusive, and culturally meaningful to students. We know the lifelong benefits that music can bring to students. Our work is to make sure that music will.
All humans are born music-makers
At the heart of all our programs is the innovative Music Will approach to music education. It's been embraced by schools across the country, and is beloved by students and teachers alike.
Our approach is, inclusive, immersive, student-centered, and fun!
For two decades now, our programs have taught students such popular American genres as rock, pop, R&B, Latin, rap and country—alongside styles already taught in schools, such as classical and jazz.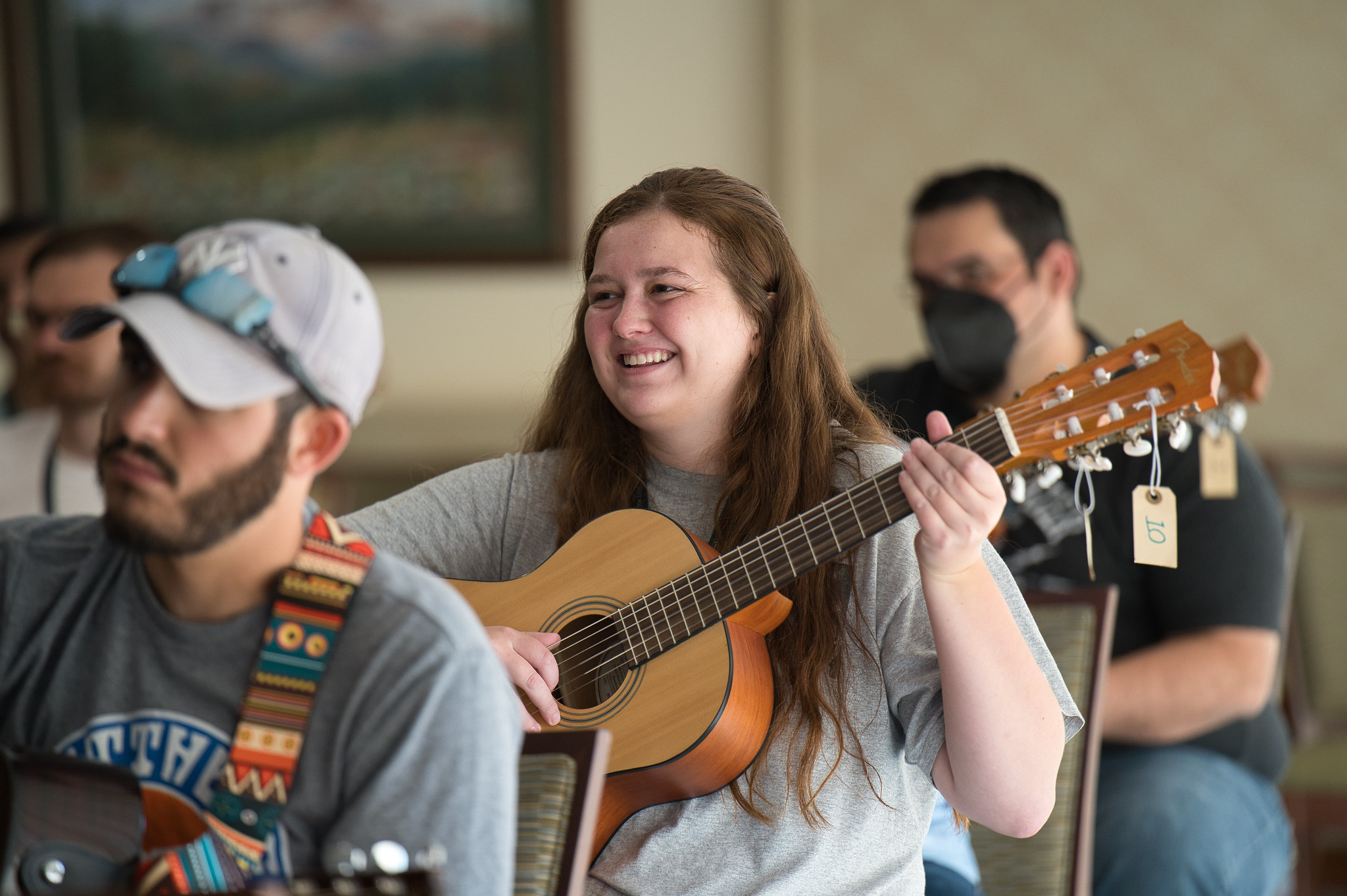 Today, a national network of K-12 teachers has adopted the Music Will program as their own.
We support educators across the country with professional development, curriculum, special events and, frequently, instrument grants. Becoming a Music Will teacher also connects you to a community of other passionate music educators.
Our professional development program focuses on modern band and popular music classes, along with other areas that help build highly inclusive, student-centered music classes.
Modern Band in Higher Education
The increased presence of modern band and popular music education at the primary and secondary levels in the U.S. presents forward-looking music teacher education programs with an excellent opportunity to fully prepare their students to teach in districts with modern band programs and, more broadly, in the classrooms of tomorrow.
As a leader in the field of culturally responsive, student-centered and inclusive music education, Music Will partners with colleges and universities to help develop leadership and sustainable coursework in popular music education approaches.
Music Will has been making a difference in schools across the country since 2002.
1,200,000+
Students Served
100,000+
Instruments Donated