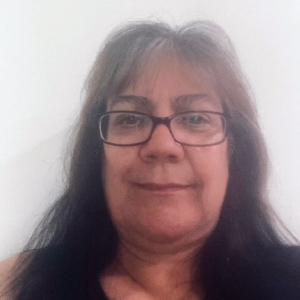 Georgina Lugo
Associate Manager, Finance and Administration
Georgina "Gina" Lugo officially joined the Music Will team in January 2017 as Senior Finance Coordinator.

Gina has worked in a wide variety of positions within the world of retail, where she learned great client service expertise and how to work with different clientele. Her focus for the past 20 years has been within the Accounts Payable department. In her last ten years, she held a position as an Accounts Payable Specialist, where she mastered her AP expertise.

Gina went to William Paterson University focusing on Early Childhood Development.

In her spare time, she enjoys spending time with friends, and listening to a wide variety of music ranging from rock n' roll, to Jazz. She also enjoys dancing to ballroom music, which includes Waltz, Rumba, Foxtrot, Salsa, and Cha-Cha.