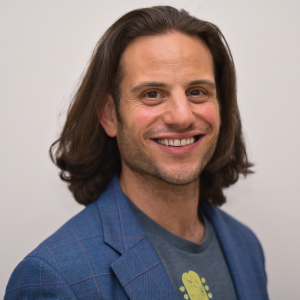 Keith Hejna
Director, Philanthropy
Keith helps guide Music Will's strategic and creative vision for fostering a culture of philanthropy, and connecting the organization's supporters with its work.
By building deep, lasting relationships with supporters, and creating unique and meaningful pathways for them to support music education, he ensures that everyone who engages with Music Will, and its network of teachers and students, feels like part of a movement.
Keith serves as the liaison to various regional advisory boards and committees, plans and executes all fundraising events and campaigns, and enacts meaningful partnerships that help expand Music Will's reach and impact.
Keith joined Music Will as an intern in 2009, and quickly realized he was home. He joined a small team, and contributed to growing a grassroots organization into its current state. For years, he managed all of the communications, marketing, PR, and branding efforts before turning his efforts toward helping raise funds to support Music Will's program. His strengths include public speaking, storytelling, and exuding passion for the mission.
Keith grew up in New Jersey with a passion for storytelling, sports, and concerts. He studied Public Relations at Penn State University, and spent a semester abroad in Australia. While he dabbles in various instruments, he is the organization's resident harmonica player.
Music Will bring out your inner child.