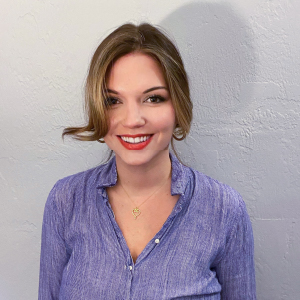 Lizzie Hoffman
Manager, Philanthropy Operations
Lizzie joined the Music Will team in May 2021 as the Sr. Coordinator, Philanthropy. She supports the development team with Salesforce database management, donor communication efforts, and a variety of development projects that help the team meet their annual fundraising objectives.
In 2011, Lizzie moved to New York City for a development opportunity with New York Cares. She spent six years at New York Cares, working in several development capacities, including individual giving, special events, corporate social responsibility, Salesforce migration, and revenue operations. She then worked in the advertising sponsorship department at the NPR member station, New York Public Radio – WNYC Radio, where she helped the team transition to Salesforce, and streamline revenue processes. She also worked for The Learning About Multimedia Project (The LAMP) planning digital media literacy workshops for New York City public schools and nonprofit partners, and helping with their Salesforce migration. After that opportunity, she was hired by the revenue team at Gannett – The USA Today Network.
Lizzie is originally from Indianapolis and graduated from Indiana University with her BA in Communications & Culture Studies. She lives with her husband, two children, and dog, and is an avid runner, amateur chef, and history buff.
Music Will gimme shelter.