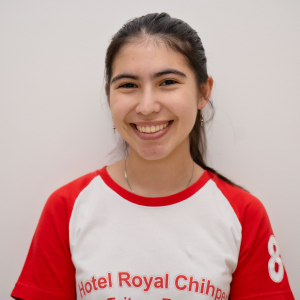 Lucy Lennemann
Program Operations Intern
Lucy became part of the Music Will team as an intern during Fall 2022, then continued to work part-time to support the programs team. She is thoroughly enjoying learning more about nonprofit operations while contributing back to the community. Lucy helps manage workshop logistics and teacher communications. She strongly believes that ANYONE can play music at any point in their life!
She is currently studying at UC San Diego with a major of Cognitive Science and minoring in music. In her free time, she enjoys reading, baking, and listening/making music of course. 🙂
Music Will allow everyone to express themselves creatively and without fear of judgment.