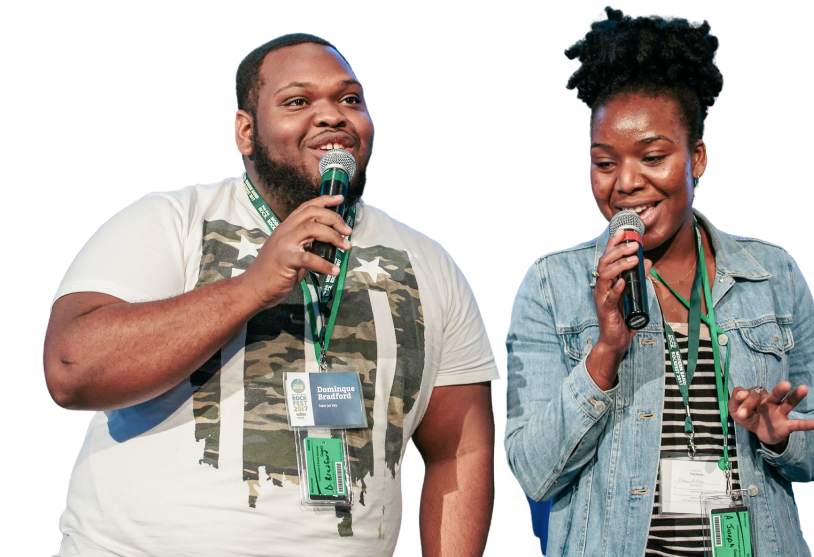 New to Music Will?
Get started by exploring Music Will Academy workshops or browse through our free public resources for teachers and students.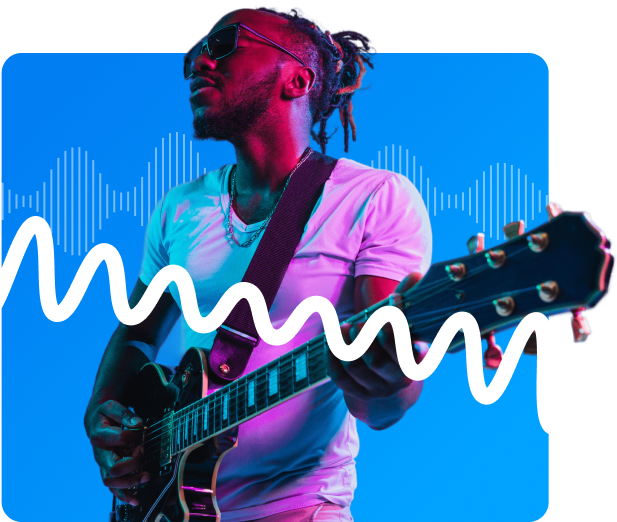 Professional Development Workshops
Our workshops are designed to guide educators through the modern band curriculum and how to teach it in a K-12 classroom. Modern Band 101 and 102 are foundational courses that can be taken before getting into more instrument-specific workshops.
Benefits for Registered Educators
When you register as a Music Will Educator, you have access to some amazing benefits, including:

Teacher Community
Registered teachers get access to a private Facebook group with over 1,600 music educators from across the nation.

Free Resources
Music educators can build instrument charts, access lesson plans, download music posters, and more through our downloadable resources page.

Instrument Discounts
Registered teachers can receive discounts on instruments. Eligible teachers can apply for free instruments where funding is available.
"Music Will is changing my life. For the first time since I decided to be a teacher, I finally feel a part of a community of teachers and a professional learning community. Between grad school and my first two years of teaching, I felt really disappointed to not have a group of fellow teachers to call my peers and friends. That has all changed - people are reaching out to me, supporting me, and sharing with me."
Joanna Parker
Teacher, Chicago, IL
"I'm so excited to have experienced how fun and easy this can be for beginner students, and am thrilled to now have two electric guitars, a keyboard and Jam Cards to get them started with this. We are ready to rock!"
Sarah Vance
Elementary School Music Teacher, Fort Collins, CO
"The Dean also told me that I make more of a difference at this school than I will ever know. I thanked him for the compliment but the truth is that guitar reaches the type of kid that very often NOTHING else does. That guitar is keeping kids in school. That guitar is giving kids something to be great at."
Desiree Fowler
Middle School Teacher, Los Angeles, CA
"I wouldn't have even considered myself a musician before Music Will got involved…just a classroom teacher who loved music. But now, Music Will has made musicians out of all of us. Me and my kids. It's transformed my practice. Everybody can participate and everybody can play."
Jennifer Klonsky
Teacher, Chicago, IL
"Music Will has truly transformed my teaching, my life, and the hundreds of students I work with each week. Our sincere thanks to the entire Music Will team."
Jennifer Cuff
Teacher, Minneapolis, MN
Higher Education
Music Will offers a complete suite of workshops for students and faculty designed to help institutions of higher education learn more about popular music education and modern band. Music Will has offered workshops at over 50 colleges and universities throughout the U.S.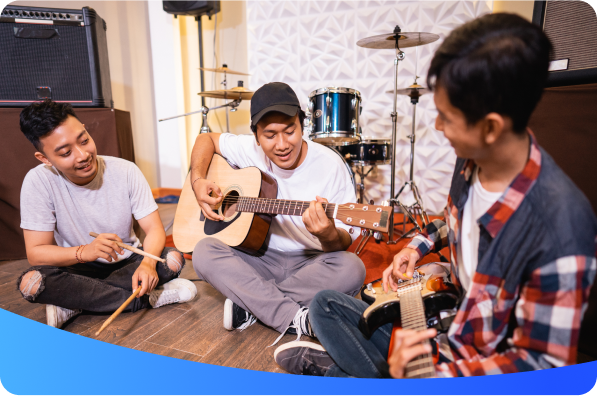 Why Higher Education?
Research shows that secondary music programs serve only 20% of the student population. Modern Band is a useful tool to engage students that might not typically participate in traditional music education classes, especially students from underserved communities.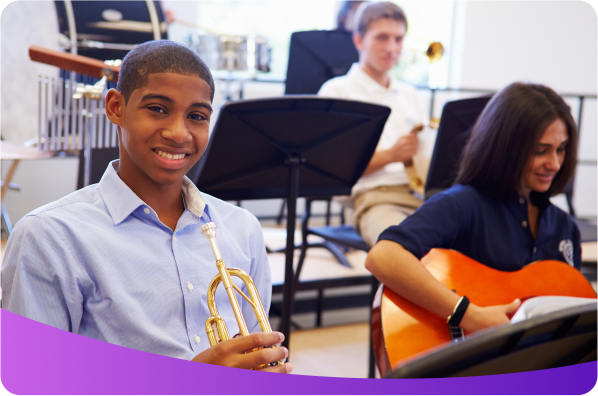 Higher Education Fellowship
The Modern Band Higher Education Fellowship (MBHEF) is an opportunity for tenure-track music education professors to receive instruction in incorporating modern band pedagogies into pre-service music teacher education programs and receive hands-on instruction in playing popular music instruments.
Downloadable Teacher Resources