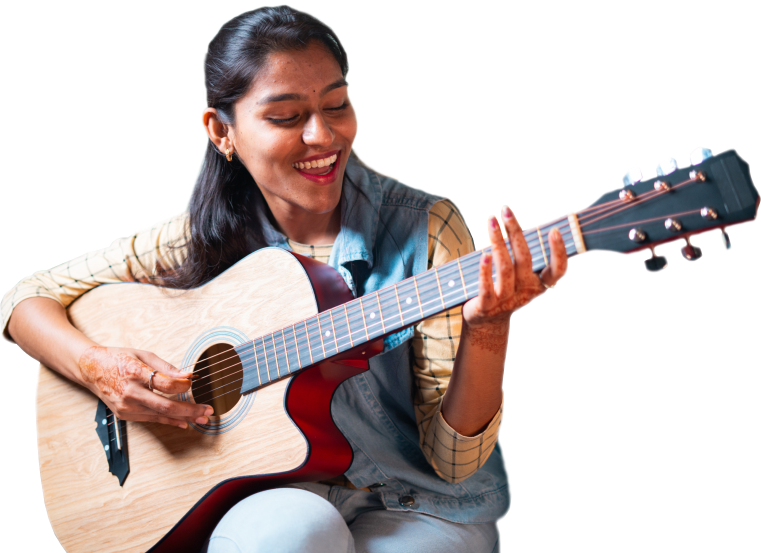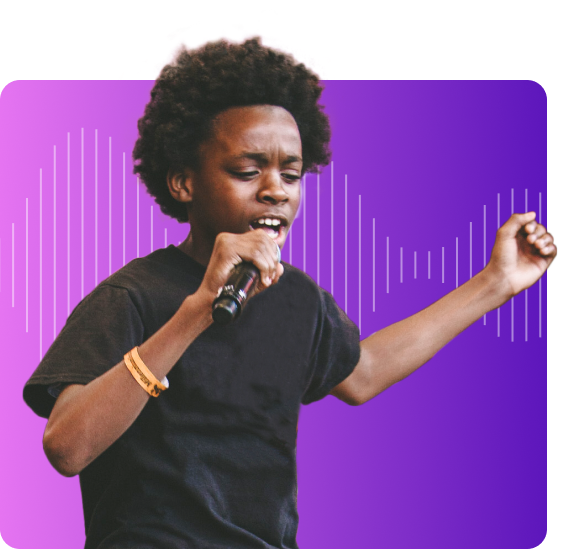 What's At Stake
Many communities don't have music education programs in their local schools due to budget constraints, leaving millions of students without access to music education across the country. A disproportionate number of those students are located in schools in urban areas and are predominately made up of minorities. Traditional band and orchestra programs are cost prohibitive for underserved communities and their families, and we are striving to make our program available to all students.
Modern band is a new kind of school music program
Music Will invented and introduced modern band programming to public schools across the country in 2011. It teaches students to play, perform, improvise, and compose using popular music that the students themselves select. Modern band focuses on genres like rock, pop, Latin, rap, R&B, country, and more with an immersive approach that empowers students to start playing on day one. Students of all ages, backgrounds, and experience levels find the modern band approach more appealing and fun.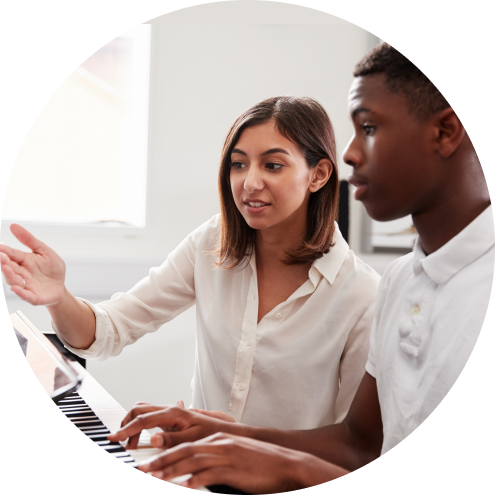 Modern Band Makes a Difference
Impact
Our modern band program has been adopted by nearly 1,000 school districts across the country since 2002 and has grown into a national movement.


100K
instruments and equipment donated

The results educators have seen since partnering with Music Will are inspiring.
85% of teachers note that students participating in music classes are more engaged. Nearly 82% of teachers have seen improvement in student attendance. Many teachers have told us their students have grown in confidence while others have seen an improvement in student behavior.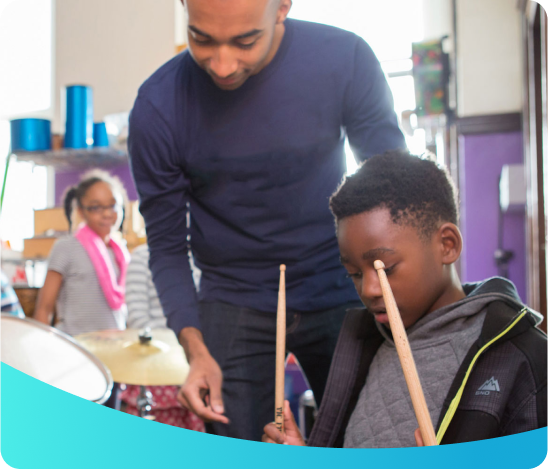 "I'm so excited to have experienced how fun and easy this can be for beginner students, and am thrilled to now have two electric guitars, a keyboard and Jam Cards to get them started with this. We are ready to rock!"
Sarah Vance
Elementary School Music Teacher, Fort Colins, CO
"I wouldn't have even considered myself a musician before Music Will got involved…just a classroom teacher who loved music. But now, Music Will has made musicians out of all of us. Me and my kids. It's transformed my practice. Everybody can participate and everybody can play."
Jennifer Klonsky
Teacher, Chicago, IL
"This is a grassroots movement that is going to make a huge difference. I think it could revolutionize music education as we know it."
David E.
Professor of Music at NYU – New York