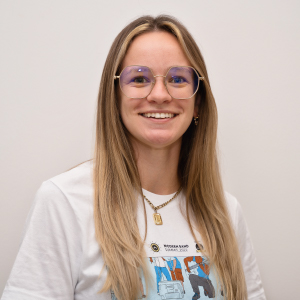 Bridget Toolan
Manager, Website Design & Analytics
Bridget is a creative professional who started as the organization's Design Associate creating assets for Music Will's marketing and events. She quickly developed a knack for making appealing and user-friendly web pages and over the years, she transitioned into her current role as the Manager of Website Design and Analytics.
Bridget has a talent for blending beautiful design with data-driven insights to create captivating websites that engage audiences and drive results. She stays updated with the latest trends in web design and analytics and uses her strong analytical skills to improve websites and enhance user experiences.
Outside of work, Bridget enjoys walks with her dog, dining out with her partner in Indianapolis, cooking, and watching cartoons. 
Music Will inspire you.