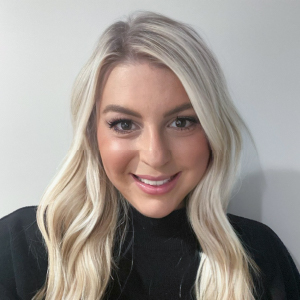 Danielle Ghandour
Senior Manager, Artist & Industry Relations
Danielle joined Music Will in February 2020 as Senior Manager, Artist & Industry Relations. She is focused on nurturing and stewarding Music Will's artist relationships, while building and managing the organization's artist relations strategy.
Danielle has over 12 years of experience in the music industry. Her career started at Next Plateau Entertainment, Inc. an independent label based in New York City, where she started as an intern and later evolved into a full-time position focusing on licensing and production. She spent the past 8 years working for Kobalt Music Group, where she began in the sync publishing department, and soon grew into one of the first US employees to build Kobalt's global digital distribution and label service company AWAL. Serving many growing roles at Kobalt, she recently worked in label management providing direct support to legendary independent label Glassnote Records.
Danielle graduated from Ramapo College of New Jersey with a music business degree. She loves to travel with her husband, especially to the Caribbean. Jamaica is their favorite island, with all the reggae and jerk chicken they can get! She is also a huge animal advocate and volunteers at Husky House a non-profit committed to the rescue, shelter, care, and adoption of stray, abandoned, and unwanted animals. Danielle is so excited to be a part of Music Will's incredible mission, and to help impact our kids in a different way. Let's rock!
Music Will bring joy to your heart & soul.