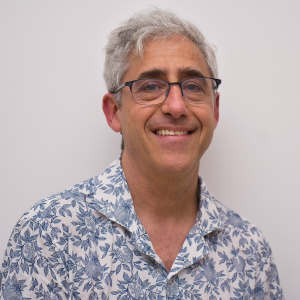 Dave Wish
Founder & Chief Visionary Officer
Fueled by his belief that all people are innately musical, Dave Wish founded Music Will, a nonprofit organization that funds and runs one of the largest instrumental and vocal music programs in US public schools today. Music Will is also a leading provider of free instruments and curriculum. Dave has initiated and managed the launch of campaigns to restore, expand and innovate music education for more than 1,000,000 children in 44 states.
While working as a public school teacher in California, Dave developed a revolutionary new approach to teaching music known as "Music as a Second Language." Today, dozens of colleges and universities across the United States use Music as a Second Language in their music education programs. This methodology focuses on the linguistic aspects of music and focuses heavily on teaching children to play the music that they already know and love. By utilizing music that is culturally relevant and sustaining for youth, this approach brings greater equity and inclusivity into music classrooms.
In 2008, Dave conceived and launched a new type of school-based music program known as "modern band." Modern band is a new category of instrumental, vocal, technological, and performative music education that is offered alongside existing programs such as jazz band, marching band, and orchestra. Since that time, modern band programs have been written into the music curriculum of school districts across the country, and a number of state departments of education have partnered with Music Will to make modern band a statewide feature of their educational offerings.
As a recognized social entrepreneur, Dave has been awarded numerous honors for his work in the field, including prestigious fellowships from Ashoka, The Draper Richards Kaplan Foundation, The Kenneth A. Picerne Foundation, and The Goldhirsh Foundation, as well as receiving the 2014 New Jersey State Governor's Jeffersonian Awards in the 'Ambassador' category for his exemplary volunteer service beyond the borders of New Jersey.
Dave's work has been highlighted by national and local media outlets including The New York Times, CNN Headline News, Time Magazine, MTV, A&E, Rolling Stone, Billboard, The Dr. Phil Show, and National Public Radio. He has also been a speaker at the LEGO Idea Conference, Imagine Solutions Conference, Social Innovation Summit, TEDxSantaCruz, and the Net Impact Conference.
Dave is active in the broader field of music education. He has served on the Board of Directors of the Quincy Jones Musiq Consortium, the Governance Committee of Amp Up NYC as well as the Advisory Boards of SpreadMusicNow and Oberlin's Music in America Initiative.
Music Will always be here for – all of us – as close as our own breathing and as steady as our beating hearts.