Native and Indigenous Peoples are the original music-makers and storytellers, long before European contact was made on what is now the United States. Rooted in rich cultural tradition, their music is ever-evolving and thriving —  and it is as diverse as the 570+ tribal groups who call this land home.
To celebrate Native American Heritage Month, we're featuring Native and Indigenous artists that are currently shaping today's music. Here are five artists we think you should know.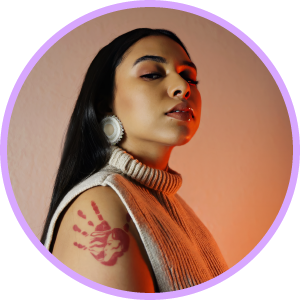 Stella Standingbear
Stella Standingbear stands out as a breakout star with her rise to fame over the last 12 months after the release of her debut single, Home Runs. While her sound is uniquely her own blend of melodic alt-rap, it is both uplifting and empowering. When asked about what the song means to her, she says, "it means to keep striving, keep swinging, keep going no matter what anybody says, to achieve your dreams and no dream is too big to achieve."
Learn more about Stella Standingbear's music on her website, follow her on Instagram, or check out her music on Youtube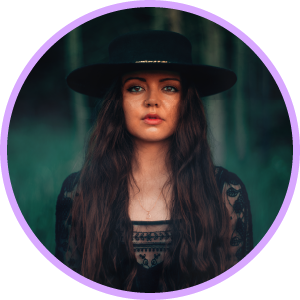 Jayli Wolf
Jayli Wolf's haunting song Child of the Government is making waves as it tells the very personal story of her father being "scooped" away from his First Nations birth mother and adopted out by the Canadian government to a white family to raise him. Jayli, who is a member of the Soto First Nations Community in Canada,  uses her powerful melodic sounds to bring awareness to this very current Indigenous issue. Jayli shares, "I've always used music to express what I was feeling or things that I was going through, and it always helped me to understand myself better." 
Find out more about Jayli Wolf on her website, Instagram, and listen to her music on Youtube.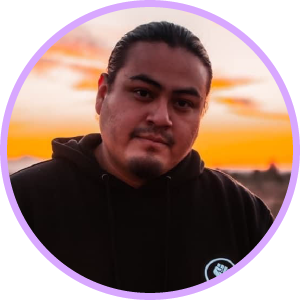 Nataanii Means
Nataanii Means is a singer and songwriter from Oglala Lakota Sioux Tribe, up in Pine Ridge, South Dakota. He has been recording music for more than ten years and has released three albums across all major platforms. 
For Nataanii, music is an important way he tells the stories of his life. He says, "You know, growing up on the reservation, we all have stories, you know, and we're kind of like, hidden from the rest of America." Heavily influenced by his culture's innate connection with music and his own experiences growing up on the Navajo Nation reservation in South Dakota, Nataanii believes that hip hop is just another way of digging deeper into knowing ourselves as we live in this 21st century world. 
                                                                 Follow Nataanii Means on Instagram and listen to his music on Youtube and Spotify.
Mato Wayuhi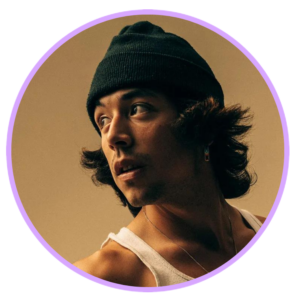 Also hailing from the Pine Ridge Reservation in South Dakota, Oglala Lakota artist Mato Wauhi is best known as the composer for the hit FX show Reservation Dogs. He has also composed music for the film War Pony that debuted at the Cannes film festival in 2022 and is currently working on the score for Marvel Studios' upcoming Disney+ series Echo. In addition to his work in television, he has also put out three albums to date, with a fourth coming in 2024. Mato's known for his thought-provoking lyrics and catchy raps.
Learn more about Mato Wayuhi on his website and listen to his music on Youtube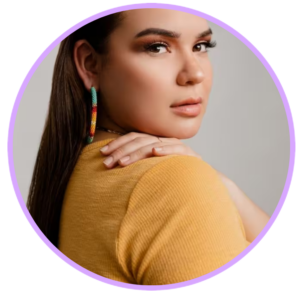 Hayley Wallis
The rich voice of singer-songwriter Hayley Wallis, who hails from the Kitasoo/Xais'xais Nation in British Columbia, is not to be missed. Her debut single Coffee Cup is a vulnerable, soulful song that anyone who has ever faced mental health challenges can relate to. Hayley says, "I allowed myself to fall into a very vulnerable place with this song. I wrote it while struggling with my own mental health during these trying times, because I truly believe that music is therapy. I find it important to be honest with my songwriting so that it may resonate and hopefully help others on their life's journey."
Learn more about Hayley Wallis on her website and listen to her music on Youtube. 
Ready to discover more Native and Indigenous artists? We put together this Spotify Playlist and Song Pack, which has been distributed to thousands of music teachers in our network. 
Including the study of diverse music in music education is not only important for developing cultural understanding, but also for representation — helping all students to feel seen and valued. Educators across the country are working to bring culturally responsive music education into classrooms but this is no small task, and we need your support to make this vision a reality. 
Your contributions help us to continue our community listening and planning efforts to better understand the needs of schools that serve Native youth. Starting in Oklahoma, the state with the largest Native American populations yet the lowest funding towards Native American education curricula (NCAI 2019), this is just the beginning of a year-round, nationwide initiative. 
The Latest from News & Stories