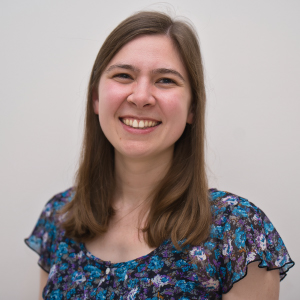 Erin Musarra
Senior Manager, Institutional Giving
Erin Musarra joined the Music Will team in December 2019 as Senior Coordinator, Institutional Giving. Now a Manager, she prospects new and stewards existing foundation support for Music Will. Prior to joining Music Will, Erin worked at the Shakespeare Theatre of New Jersey and served in their front-of-house and development teams.
Erin has a B.A. in literary studies and creative writing from Roanoke College and an M.A. in history and culture from Drew University. She is grateful to use her writing skills and passion for the arts to help support Music Will's important mission.
Erin is an avid bookworm and theater buff, and since joining Music Will, she has been learning to play bass guitar. She lives in New Jersey with her husband.
Music Will give you a voice.